Manora Village Resort Hua Hin, a safe and secure community under Swiss Management!
Manora Property Hua Hin will manage and maintain your property all year round. The new luxury Hua Hin property development offers a wide range of facilities including shop, garden restaurant, communal garden, luxurious common parts swimming pool with children´s pool and 24 hrs security. With a stylish contemporary outlook, good local amenities, local beaches and superb shuttle-bus connections to and from Hua Hin, Manora Village I is a great place for holidays, retirement and investment in the Hua Hin property market. There will be a service charge for the upkeep of communal areas within the village; also offered are taxi services to any location, short and long term rental service, emergency repair service, house cleaning service and laundry service. Manora Property Hua Hin will be responsible for all the services and amenities.
The sale prices represent remarkable investment value for buyers gaining from a first level purchase in this three-phase Hua Hin property development.
Manora Village I
Luxury Hua Hin development, sold out!
Manora Property Hua Hin is proud to announce the success of Manora Village I project! Construction officially launched on the 1st April 2006 and completed within 24 months! All 50 Villas are sold and have been completed within the contracted time scale. Re-sale Villas are available - please click the link or contact us for further information. We have more exclusive Hua Hin properties for sale, lease or rent.
Manora Village I Resort Khao Tao Hua Hin is an outstanding bouquet of elegant and brilliantly conceived villa properties with stunning design, each property built to a high specification with top quality materials. Internally the properties have been created to fit the demands of a modern holiday home, providing a variety of layouts designed to cater for a range of lifestyles In this wonderful location. These villas have been built, with breathtaking scenery of the surrounding area.
A short stroll from Khao Tao Beach, Manora Village I features 50 luxury 1, 2, 3 or 4-bedroom Villas with full management facilities. All the Villas are located within a private residential area surrounded by a perimeter wall. Each Villa has a car-parking space and private garden that has been leveled and planted. High-quality fitted kitchens, bathrooms, floorings, ceramics, doors and windows are standard in all the properties. Purchase a fantastic new Manora Property Villa in Hua Hin, Thailand's Royal Family Beach Resort. Hua Hin the new paradise city of Thailand, with its spectacular white sandy beaches, world class international golf courses and easy going atmosphere, there is nowhere better for an extended vacation or retirement property than Hua Hin. Why not purchase a fantastic new property in Hua Hin to give you a home away from home in this seaside paradise.
Manora Village II
Luxury Villas fully furnished, equipped and ready to move in, for sale, lease or rent!
Rent-to-Buy packages available (click here for more information)
Manora Village II, construction completed. All the Villas have included in the sales price:
1: Quality furniture to all rooms
2: Terrace furniture
3: Curtains and home decorations
4: All household equipment, TV, kitchen utensils etc.
5: Air conditioning to all rooms
6: Ceiling fans to all rooms and terrace
7: Store house with outside shower
8: Fully landscaped garden
Manora Village II has a total of 22 luxury Villas, 10 one bedroom Villas, House Type "A" Villa Natalie and 12 two bedroom Villas, House Type "B" Villa Busaba , each Villa set in an open plan complex surround by a perimeter wall and security entrance. Our beautiful Villas have been designed with lots of windows and glass doors to optimize this idyllic setting and serenity in your own park like setting.
The inside of the Villas are open and spacious. Our fully fitted and modern European kitchens have granite counter tops and are open to the dining area and living room that leads to your own private terrace where you can relax and enjoy the views.

The Villas are arranged with access to a huge tropical landscaped garden area incorporating a communal swimming pool, Jacuzzi and a poolside Bar. Manora Village II is the ideal integration of detached Villas; each plot will be sub-divided using plants and shrubs designed to create an open, park-like setting.

The properties at Manora Village II provide plot sizes from 360 sqm to 510 sqm. There are 2 styles of houses to choose from.
click pictures for more information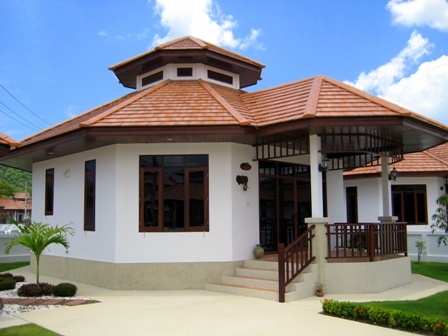 NATALIE: 90 sqm from THB 5.4 Mil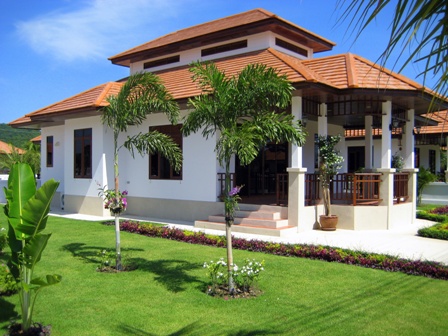 BUSABAN: 146 sqm from THB 8.85 Mil
Manora Village III
Manora Village III, a villa development that focuses on excellence of design and construction is an ideally located community of 24 villas. With panoramic views the villas are located in one of the most sought after areas of Hua Hin, a peaceful and charismatic environment which benefits from resort style facilities.

These Manora Villas are designed with a blend of European quality and contemporary Asian influence which includes a common swimming pool with Jacuzzi and a pool side service center with an office, bar, fitness room and gym set in huge landscaped grounds that guarantee both privacy and unrivalled tranquility.
Three different villa designs can be chosen, a selection of finishing is available for these villas, allowing each buyer to customize their property and create their own personal paradise. Each villa has full air conditioning with additional overhead fans and will as a minimum comprise of en-suite bedroom, European kitchen including all appliances and dishwasher, dining area, lounge, outdoor shaded terraces, and off road parking.

Our villas are built by where construction and materials are of the highest quality, a theme that runs throughout the project. The quality in design set these properties apart each living space is optimized with subtle use of teak and Granite which creates a lavish and luxurious ambiance whilst providing a finish of superior quality.

If you're looking to strike a balance between a peaceful life close to nature and one within easy reach of a buzzing civilization this villa development is perfect. The quiet fishing village of Khao Tao is perhaps one of the most beautiful villa locations in Hua Hin and the perfect place for a holiday villa!

The properties at Manora Village III provide plot sizes from 520 sqm to 1.108 sqm. There are 3 styles of houses to choose from.
click pictures for more information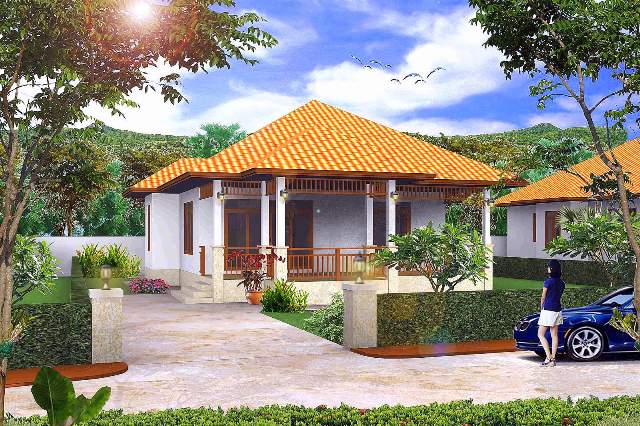 SELINA: 155 sqm from THB 8.3 Mil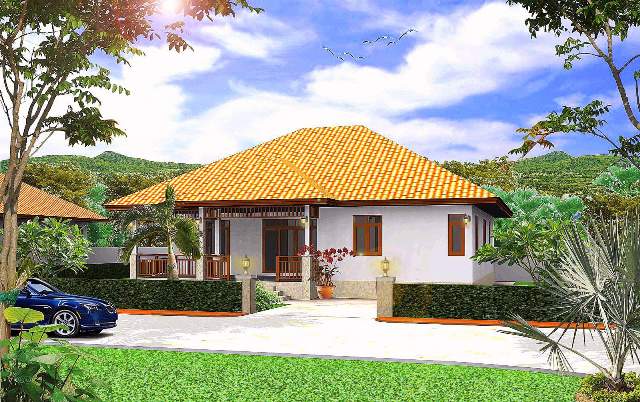 GRANDE: 195 sqm from THB 13.25 Mil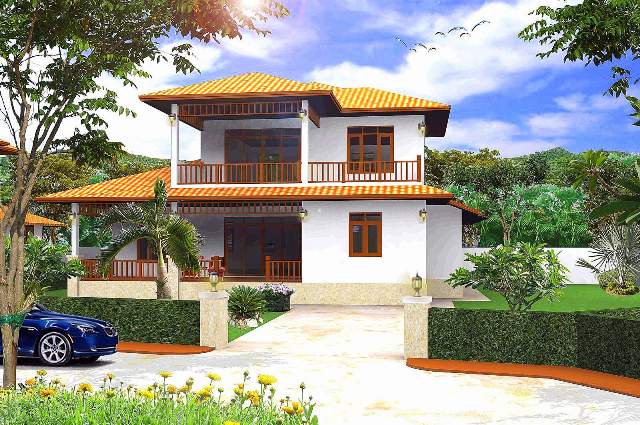 ROYALE: 279 sqm from THB 16.75 Mil
INTERESTED IN MAKING A GOOD RETURN ON YOUR INVESTMENT?
Contact us for our rental sevice and get fantastic returns on your investment...

back to list